Digital
Entrepreneur


Blueprint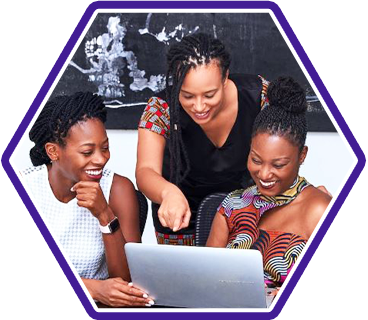 To educate individuals to become successful Digital Entrepreneurs.

To train individuals on how to set up a business..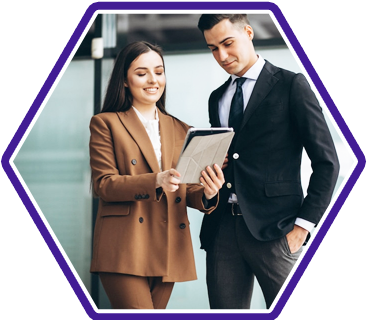 To educate individuals on
profitable passive income streams.

To be exposed to the best marketing tools that help reach income goals faster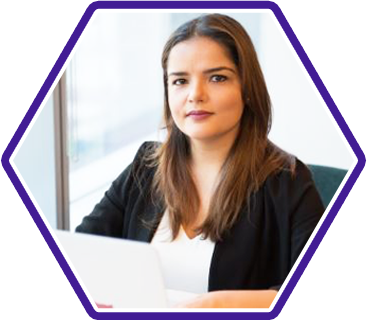 To educate and empower entrepreneurs through emails, eBooks, courses,
workshops, and events.
I have been an office manager, staff accountant, and event planner for over 25 years. I know burnout; I have experienced it a few times over the course of my career.
While raising my son I worked two jobs. You know what it is like, my son was a latched key kid while I worked 50 -60 hrs a week to make ends meet!
When he graduated from high school I was randomly let go from my job. It was a mission impossible that left me stressed and overworked. I later discovered that I wasn't the first victim of the cuts. There were other accountants fired within 3 months as well. I was the 4th one.
I liked the concept of working from home, being able to choose my own hours, and gaining financial freedom but I wasn't sure how to get there. It was an overwhelming minefield, but I was determined not to be disposable again and to have the freedom I know I deserved (and so did my family).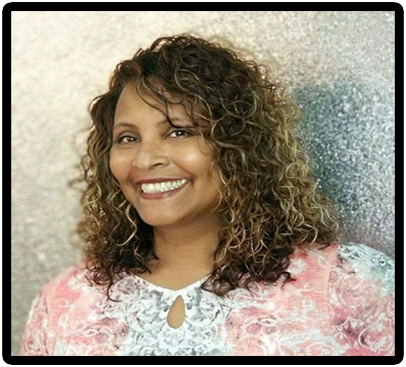 Lady Jay Harris
I was blessed with unemployment for 2 years and during that time I made the decision to become a true entrepreneur. Not many people will say that about unemployment but for me, it was a blessing in so many ways as it gave me the freedom to learn and experiment.
It did not come without frustrations though! I tried business after business and so many different programs. I lost money (ok a lot) but made some money along the way too.
With the will to 'fail' and learn, along with trial and error, I have gained a huge amount of experience in the online space.
I did the miles…I spent hours learning. I joined business book clubs, webinars, and various training that would give me the knowledge and also the confidence to pursue my dreams.
On my working from home journey, I have been blessed to meet some successful mentors who took me under their wings and helped me to grow and prosper.
After all my time searching, I ran into a mentor that gave me the idea to pursue a Laptop Lifestyle where I could work anywhere in the world. I looked at various options (LIKE A LOT) and I am here to share them with you.
I love being a Digital Entrepreneur and you can too! I love the freedom that it gives me to live my life. I am no longer struggling with stress like so many others. I work the hours I choose. This is also possible for you too!!
It doesn't have to be a dream…It could be your reality as it is mine..
It is my pleasure to have worked with Sheila Edens-Brown for many years, side by side with patient care and as a
business partner. Her ability to get along with people and her knowledge of computers and software makes her a
valuable asset as a worker and partner. I watched her come up with a concept for a business and did not stop until it became a reality. Which is currently the virtual assistant company she founded and is running now, I would
recommend her as part of your business as a board member or to provide you with excellent work for you and your clients.
Roland E. Grant, BSCADC
Safer Foundation Chicago, IL
Sheila has excellent work habits, which include timely and effective communication skills, technical expertise, and
excellent resources for growth. As a coach, authentic and professional communication skills are very important for my practice. Sheila is in perfect alignment with my business and is able to convey that in communicating on my behalf. Sheila is certified in many technical areas and has demonstrated an exceptional skill set in the following programs; 1ShoppingCart, Constant Contact, Coaches Console, GoDaddy Website Tonight and HyperOffice. Sheila's ability to stay up-to-date with new technology, programs, and other resources has been instrumental in the current transition of my business. If you are looking for a virtual assistant who is professional, effective, compassionate and in total support of her clients, Sheila Edens is an ideal choice.
Marie Kirkland
Omega Point Coaching
Hiring Jenal, as my VA was one of the best decisions that I have made as a business owner. I am able to focus on my strengths, business growth, and time with clients because of her awesome administrative and marketing skills. She has definitely made a difference in my business and will make a difference in yours.
Sheila, Virtual Admin Professionals
"If you're looking to learn about Digital Entrepreneurship, you have to check this website out. I love the one-stop concept!."
A Satisfied Client!.
I can totally relate to Jenal's story. I have been in so many programs but becoming a Digital Entrepreneur has my interest. I look forward to the education and training this website will provide! Thanks, HOS Marketing Consulting!!
Anonymous Business Owner